All packages -

NOW only £200,

local discounts apply


(Perfect for up to 35 children, 1.5 hours of fun filled circus activities)



Roll up, Roll up, welcome to our new children's circus themed parties. We have created what we believe to be our best party range yet! With a mix of circus skills and our add-on packages, we are sure your children will have the best time ever.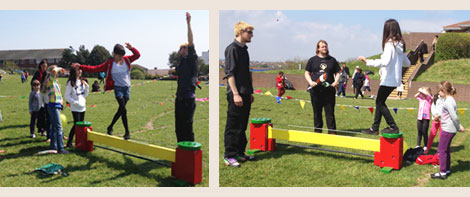 Our circus parties are only available in Sussex and what's more if the party is in any of the following postcodes you will also receive a further 25% off. Qualifying postcodes: BN1 – BN2 – BN3. (A few more postcodes are included please contact us to find out if you qualify).

All our circus parties last a total of 1.5 hours and have 2 instructors present at all times and suited for no more than 35 children.
To welcome all the participants and give the venue a circus theme we will meet and greet all your guests with a juggler and a stilt walker who will stand outside and welcome everyone as they enter. This will last 10-15 minutes depending on how many attendees you have.
After the stilt-walking introduction, it is time to start the circus workshop. This starts with a short 5 minute demonstration from the performers where they will explain the equipment and how to use it. After the demonstration, we invite all the participants to have a go themselves whilst we continue to teach and support. We bring lots of equipment for everyone to try. These include juggling balls, clubs, rings and scarves, diabolo, poi, flower sticks, spinning plates, balance props, rola-bolas and more. We bring more than enough equipment so there are never any shortages or children waiting and make sure everyone has the best chance of learning a new skill. The workshop runs for 45 minutes, which is a perfect circus taster session.
This brings us 1 hour into the circus party; you can 'Select one' of the following additional extras to add to the party. All of our additional extras last for 30 minutes.

Please 'Select one' of the following extra items to accompany your circus: